Z ogromną przyjemnością ogłaszamy nabór na pierwszy kurs prowadzony w Polsce przez światowej sławy instruktorkę - prof. DAILYS PIRES BERGESCH, autorkę metody oraz książki pt. "DLET Taping", ekspertkę w dziedzinie zastosowania kinesiology tapingu w medycynie estetycznej.
Kurs odbędzie się w języku portugalskim w asyście tłumacza, przekładającego na język polski.
Kurs adresowany jest do kosmetologów, masażystów, fizjoterapeutów (również studentów oraz uczniów kształcących się na wymienionych kierunkach), a także do osób pracujących w salonach odnowy biologicznej, chcących rozwijać się zawodowo, pogłębiać wiedzę oraz rozwijać umiejętności w zakresie nowoczesnych zabiegów na ciało. Kurs przygotowuje do profesjonalnego wykonywania zabiegów z użyciem taśm do kinesiology tapingu. Zajęcia obejmują elementy teorii (ok. 4h) oraz praktykę (ok. 12h). Każdy z uczestników otrzymuje Certyfikat..
Każdy uczestnik kursu otrzymuje:
1. Certyfikat ukończenia kursu w języku angielskim
2. Dwa opakowania taśm REA TAPE (do wyboru spośród najszerszej dostępnej na rynku oferty taśm)
3. Materiały kursowe
4. Ogromy zasób wiadomości i umiejętności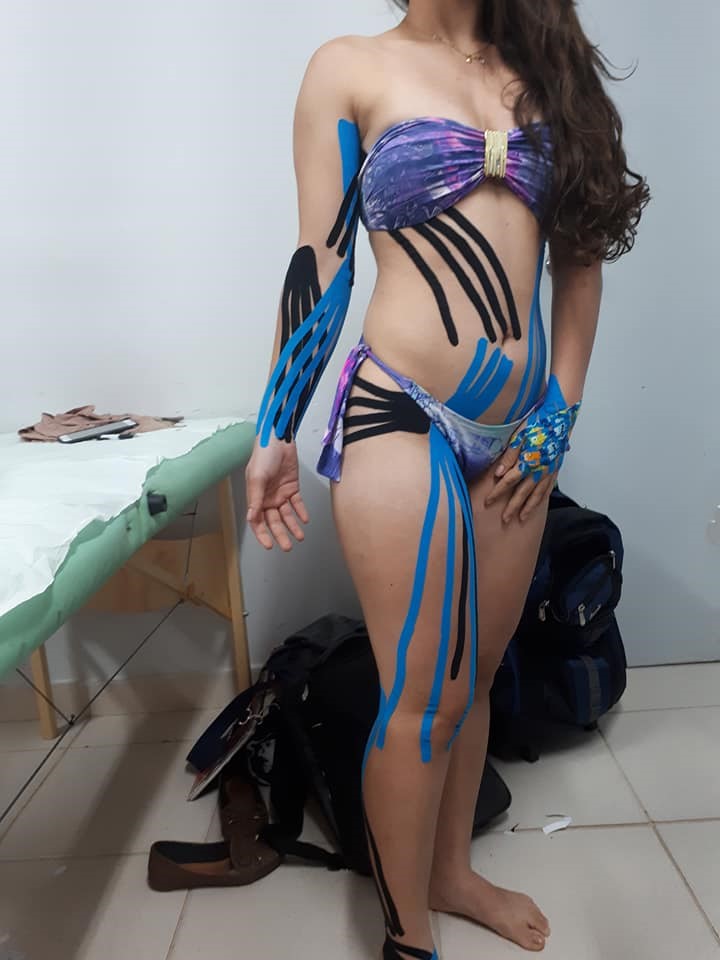 What is DLET?
DERMO LINFO ESTETIC TAPING - LYMPHATIC EPÓS OPERATRIO
DLET is the kinesiology taping technique developed by prof. Dailys Bergesch. DLET is an application of elastic neuromuscular bandages (kinesiology tapes) with its focus on aesthetic pathophysiology. This means that the focus of the work is based on a home care support and on individual or combined use with known cosmetic procedures. Another important aspect of this work is the use for pre and postoperative lymphatic drainage. The technique gathers an amount of information from different professionals consecrated by the technique in physiotherapy, phonoaudiology, occupational therapy and directed to us professional estheticians.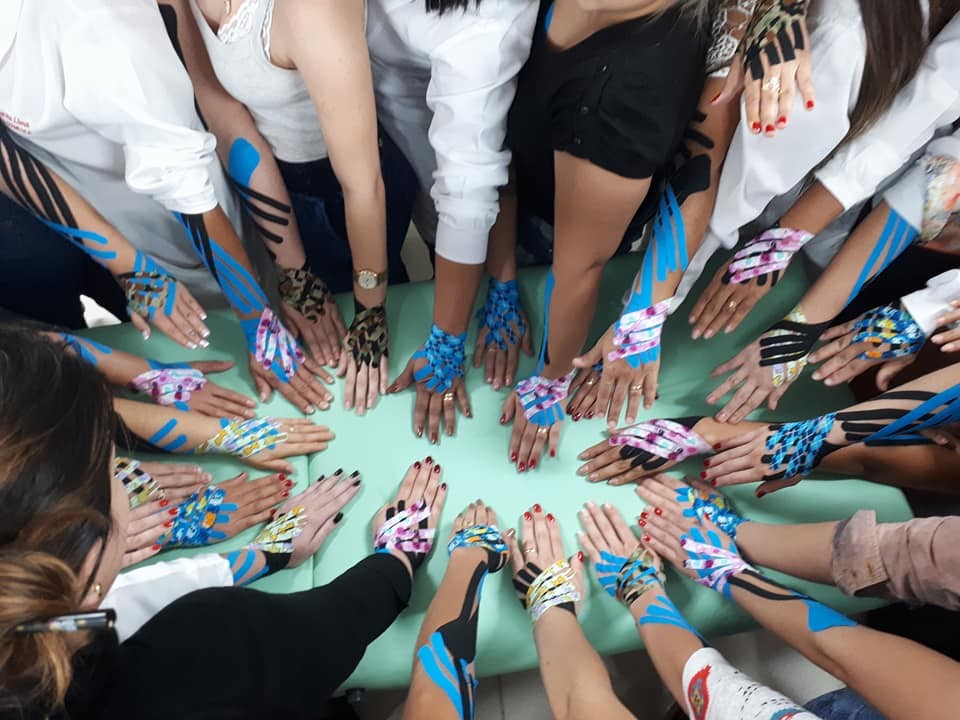 Theoretical part:
Origin of Taping, its creator, how it came about;
Difference with other bandages.
Examples of Taping in all disciplines;
Proper Taping or Tapping Name?
Taping in the world
Characteristic of BNM (neuromuscular bandage).
Colors and their influences
Why does it work? Effects (circulatory, analgesic, neuromechanical, etc);
How to apply the tape;
With stretch or without stretch? How to determine?
Forms and techniques-tension;
Forms of application Examples of each cut;
Techniques;
Muscular, ligamentous, increased space, fascial, lymphatic, segmental, examples;
Against relative and absolute indications;
How Taping works on the lymphatic system, because it is so useful in aesthetics
F.E.G. and Taping a great complement;
Technical. Lymphatic Revision
Interaction between electroesthetics and Taping,
F.E.G. evolution, different types and degrees.
Active Principles Compatible with Taping.,
How to remove it if necessary.
Pratical part:
F.E.G. (legs, lymphatic tec, arms).
Post Facial Aesthetic Surgery (lymphatic technology).
Lifting of buttocks, breasts (muscular tec, combinations).
In retractions and ecchymoses (variety of placements.
The different forms of placement, combination Taping in retractions).
In scars overlapping techniques.
Abdomen post pregnancy (muscular, lymphatic tec),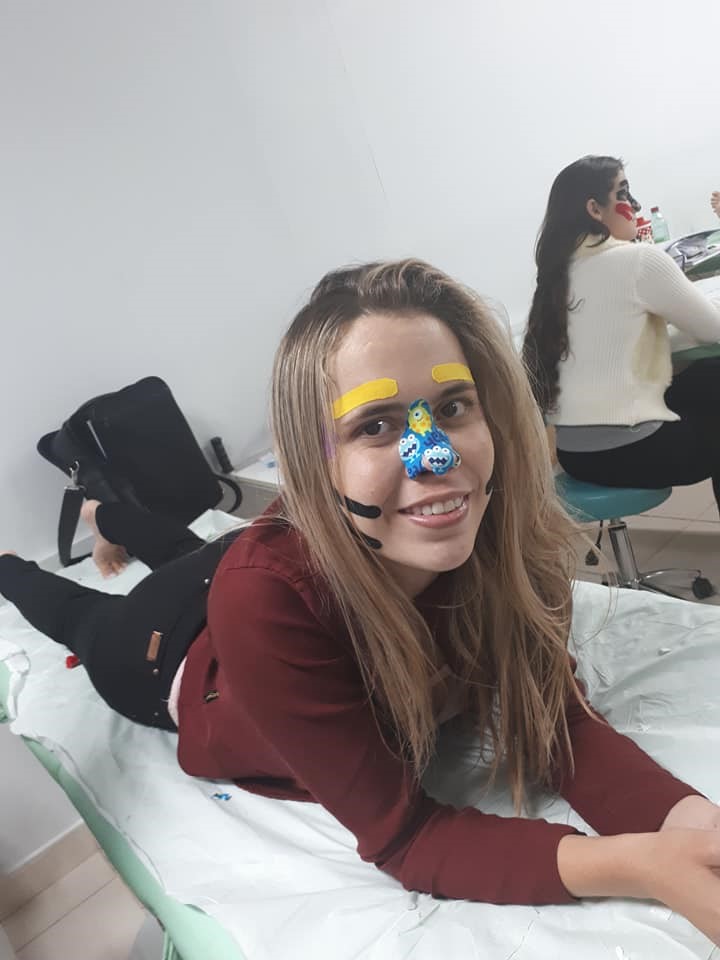 CONTENTS OF THE EXPERTISE
EXPERTISE Review of proximal insertion and distal insertion Biomechanical concepts Positions of relaxation and muscular toning Differentiation between protein and fluid edema. Advanced techniques for drainage Working Hours: 8hs Full time Hours: 9 a.m. and 1 p.m. 6 p.m.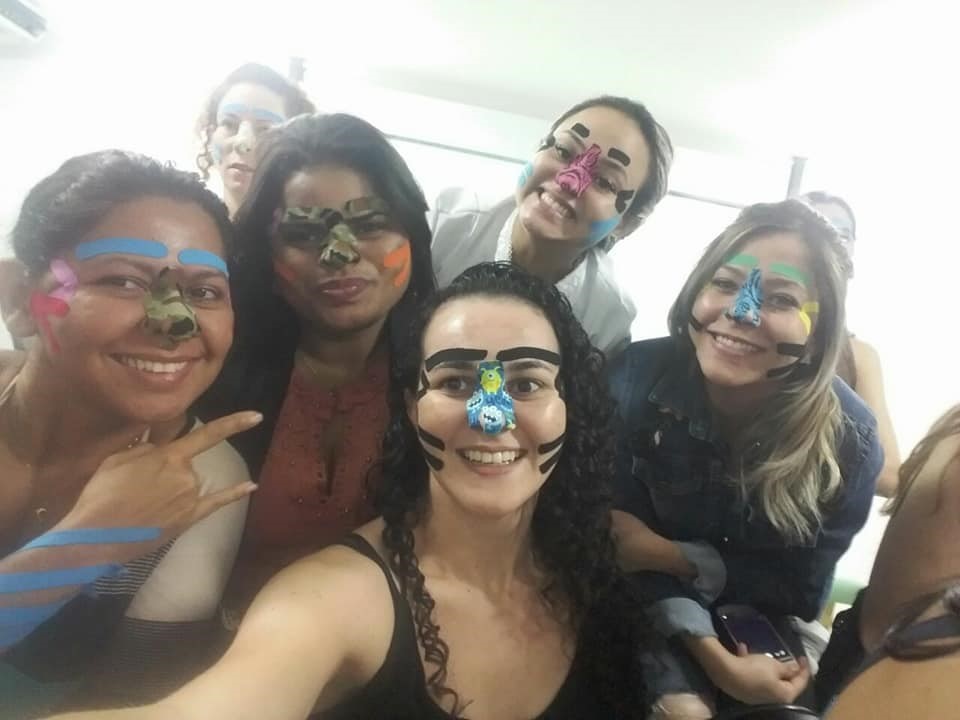 Termin kursu: 19-20 marca 2018
Miejsce: Warszawa, al. Jerozolimskie 123A, Golden Floor
Czas trwania: 16h
Start: 9:00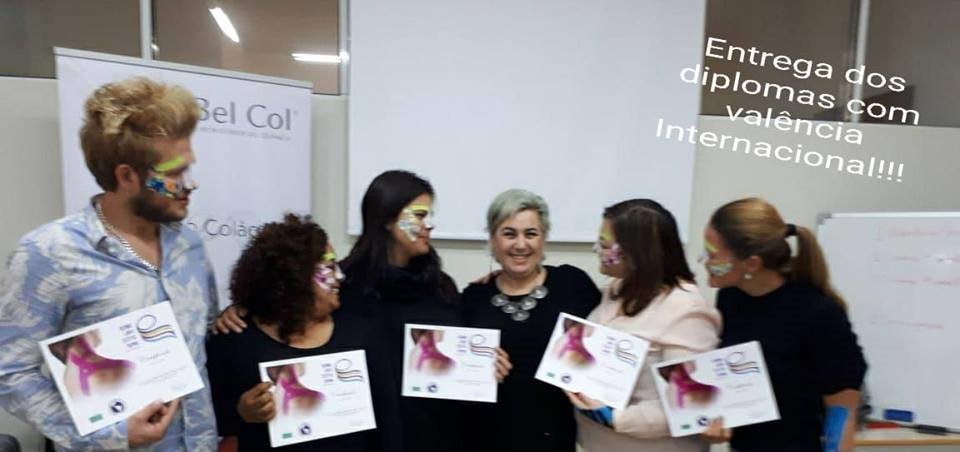 Całkowity koszt szkolenia: 990zł
W CELU REZERWACJI MIEJSCA PROSIMY O WPŁATĘ ZALICZKI W WYSOKOŚCI 200ZŁ (KWOTĘ 790ZŁ MOŻNA DOPŁACIĆ ONLINE LUB W DNIU KURSU) LUB WPŁATĘ CAŁKOWITEJ KWOTY 990ZŁ.
PŁATNOŚCI MOŻNA DOKONAĆ PRZELEWEM NA KONTO (PROSIMY O KONTAKT MAILOWY NA [email protected]) LUB ON-LINE PRZEZ SYSTEM PAYPAL